CICOD Business Intelligence (BI) platform maximises our clients' capabilities to generate valuable insights for strategic business decisions. We work closely with our clients to understand and assess business objectives and pain points to enable us to develop bespoke and appropriate solution. CICOD BI application retrieves, analyses and transforms data into insightful reports and provides real-time summary of all key business deliverables to aid in monitoring business KPIs. This application allows for easy integration with other platforms and applications which makes it easily adaptable to already existing platforms.
Collections

Real-Time Monitoring of all Collections from various channels.

Channel Partners Collection

Real-Time Monitoring of all Collections from different partners/customers and various channels.

Cash In Bank

Monitoring of account balances real-time from different banks.

Collection Efficiency

Efficient collections from customers assured.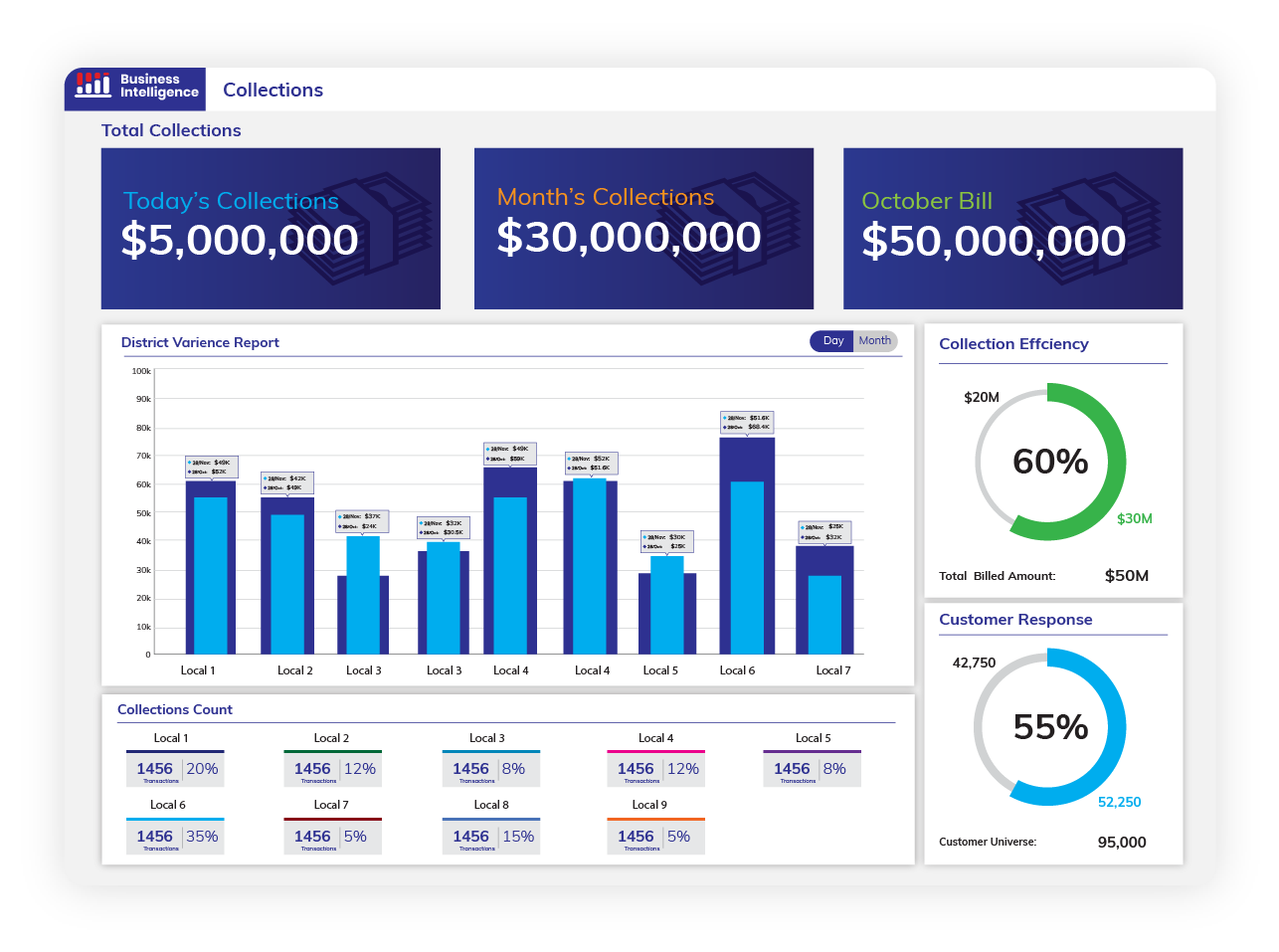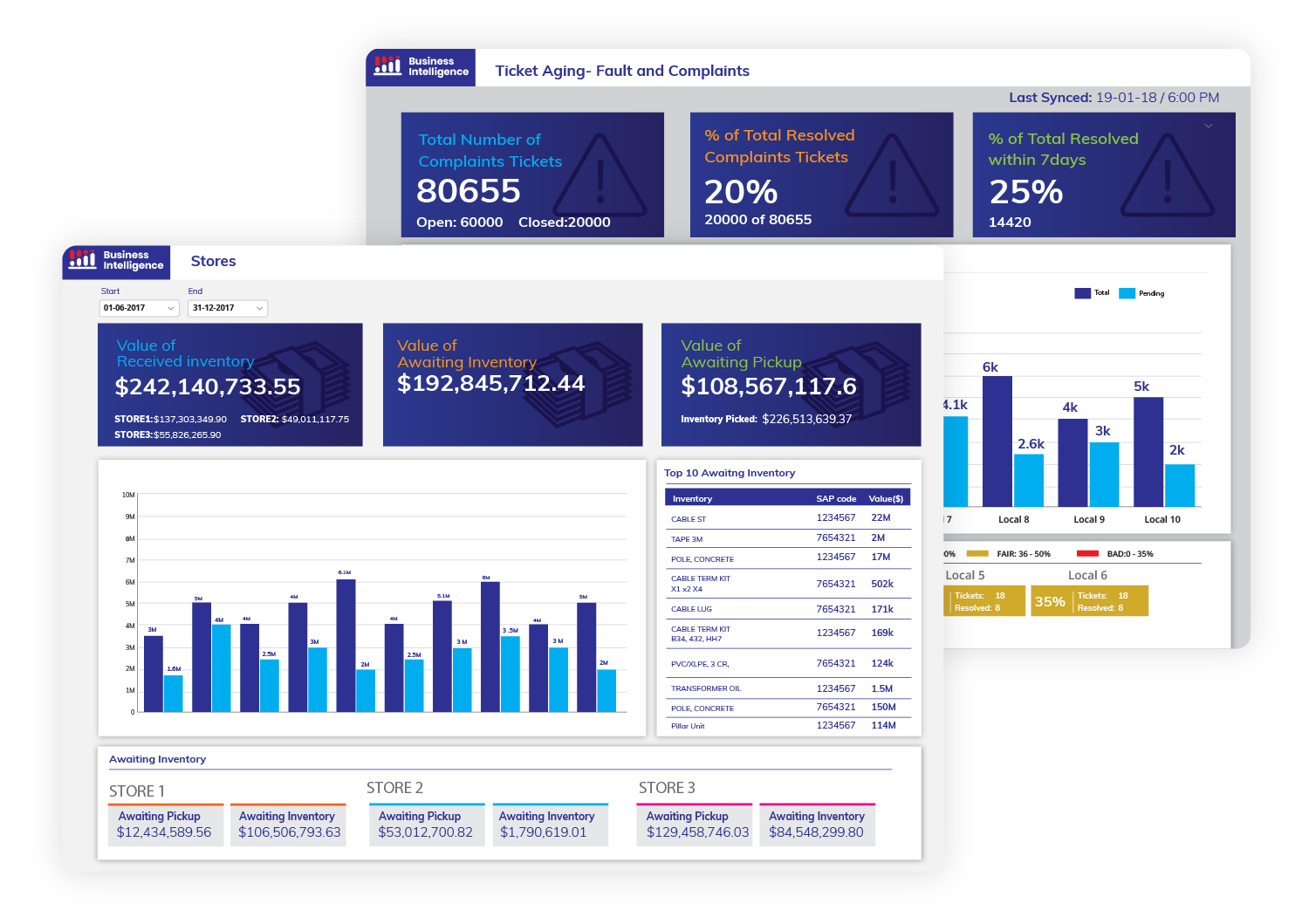 Stores

Real-Time Monitoring of various stores at different locations.

Ticket Aging

Monitor tickets from issuance to actual usage.

Complaints Reporting

Clear view of customer complaints and actions taken.
Export Data to CSV, JPG, PDF and PNG formats.

Easy export function to several formats.

Variance Reporting

Accessible variance reporting capability available.

KPI Report

Easy access to KPI Report.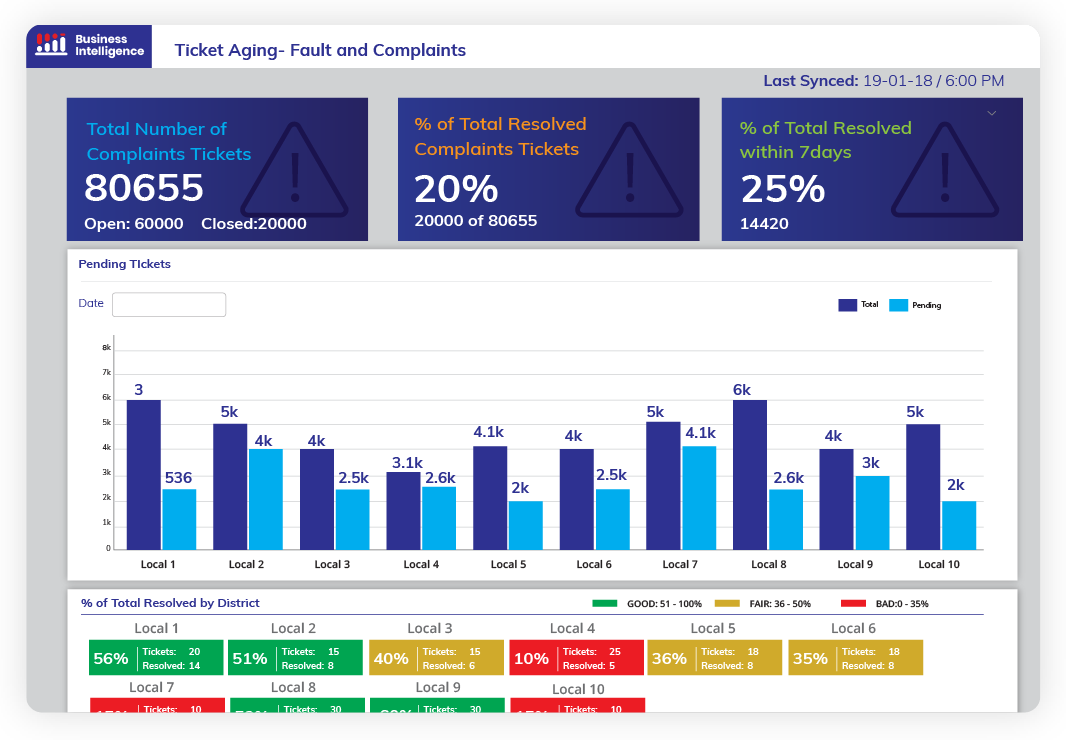 Integrations
CICOD suite of Business Support Systems (BSS) is a fully integrated with the option to choose the right application as stand-alone or as a bundle of applications depending on the business needs. The applications within our CICOD BSS can be easily integrated to existing systems within an organization's Enterprise Resource Planning (ERP) software or operated independently to provide unparalleled platforms for automating key business processes.