CICOD Voucher Management System is a platform that manages the end-to-end lifecycle of physical and virtual vouchers from generation to activation. The highly secure multi-top up service solution can be integrated with most business process applications depending on needs and is convenient and flexible for customers who top-up via the web, mobile app, or SMS platforms.

It is an option that ensures potential revenue generation through the prepaid service market. We manage millions of transactions in real-time while providing clients with auditing and tracking reports to facilitate effective decision making. The vouchers are easily generated in desired denominations, quantity, validity, variable expiry rules and are encrypted for safety during printing. The activation /deactivation of voucher batches can also be managed securely and efficiently to prevent revenue leakage and fraud.
Voucher Lifecycle Management

: Simple management of vouchers from issuance to usage.

Dealer & Commissions Management

Manage all partners on your network to track transactions and payments.

Virtual Distribution Service

Securely manage e-Vouchers to ensure no security breaches.

Report

Valuable reports on vouchers from issuance to usage.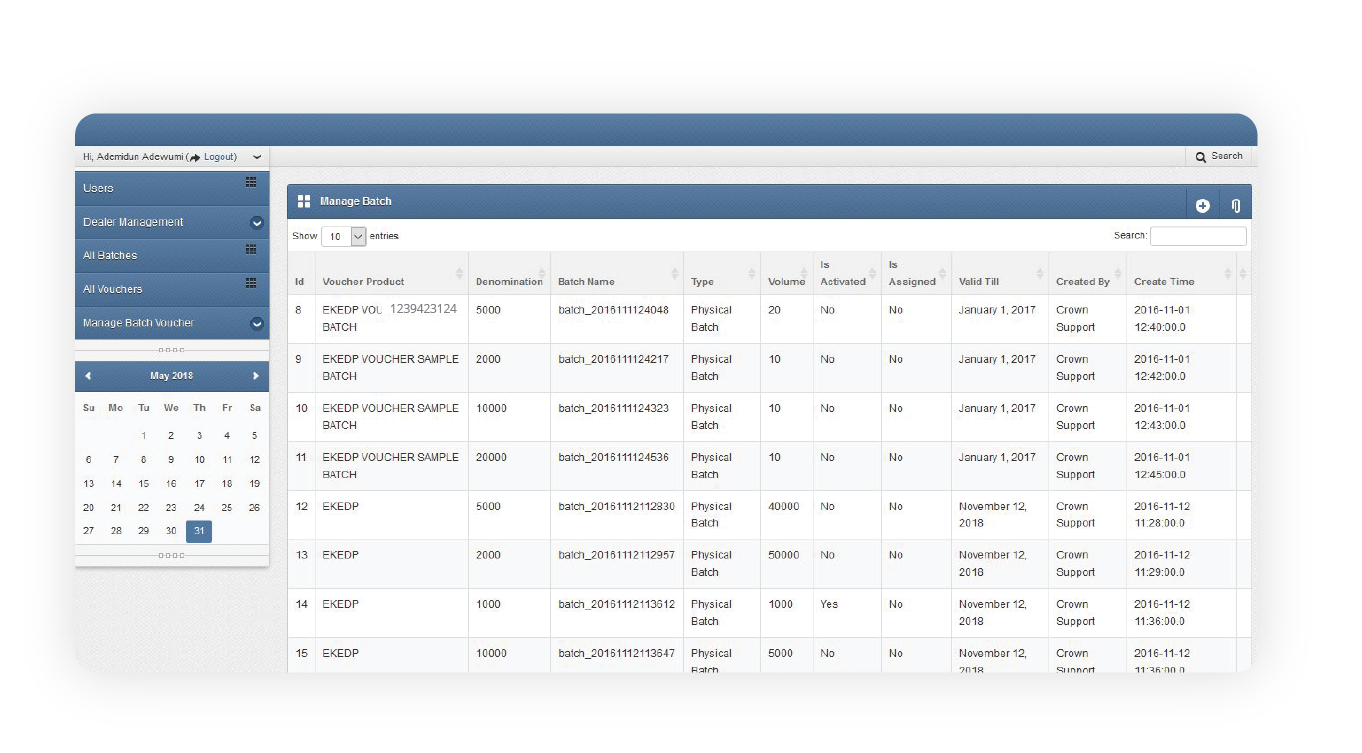 Integrations
CICOD suite of Business Support Systems (BSS) is a fully integrated with the option to choose the right application as stand-alone or as a bundle of applications depending on the business needs. The applications within our CICOD BSS can be easily integrated to existing systems within an organization's Enterprise Resource Planning (ERP) software or operated independently to provide unparalleled platforms for automating key business processes.