CICOD Call Center provides cost effective, reliable and real-time customer support application for inbound and outbound customer care. Our clients have access to customer data to resolve issues fast using our affordable, flexible and scalable tool. We also can offer Interactive Voice Service as an add-on.
Customer Details

All customer data is immediately available.

Payment History

Comprehensive customer transactions history.

Fault and Complaint History

Text to Full history of complaints and faults.

Report Complain or Faults

Automated management and reporting of complaints.

Anonymous Report

User-friendly tool for customers to raise complaints anonymously.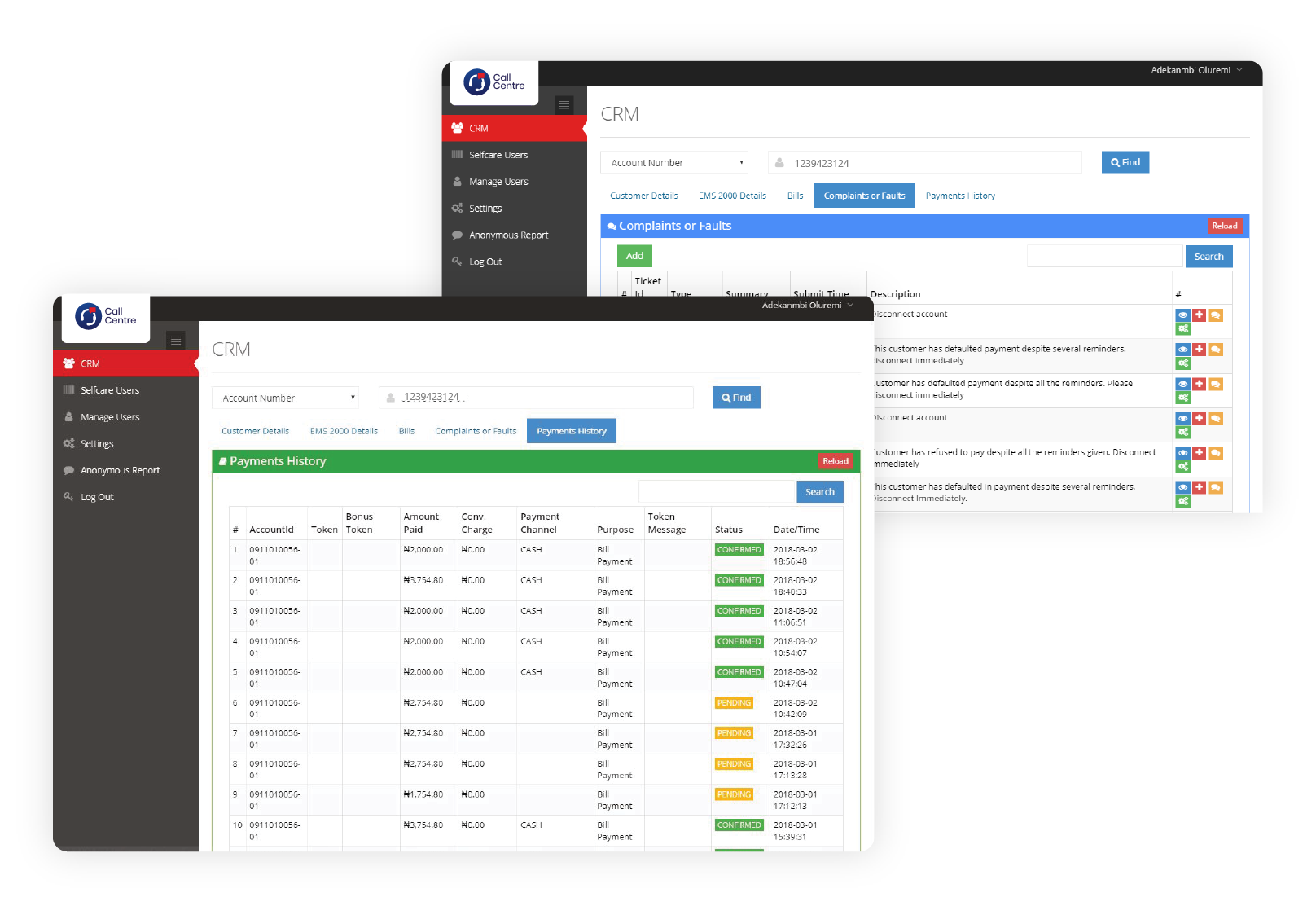 Integrations
CICOD suite of Business Support Systems (BSS) is a fully integrated with the option to choose the right application as stand-alone or as a bundle of applications depending on the business needs. The applications within our CICOD BSS can be easily integrated to existing systems within an organization's Enterprise Resource Planning (ERP) software or operated independently to provide unparalleled platforms for automating key business processes.